Cycle of lectures on the heroes of Greek mythology (Nicaragua)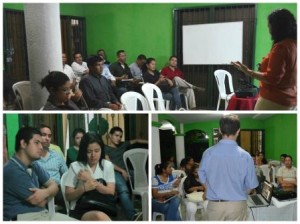 New Acropolis Nicaragua presented a cycle of lectures on "Heroes of Greek mythology". Topics of the talks included Herakles, the hero par excellence; Theseus and the Minotaur; Perseus and Medusa.
The objective of this activity was bringing these old stories closer to a young audience, and emphasize the value of the model of the hero who conquers his own limitations to provide a service to humanity.
This post is also available in: Spanish