Thinkers who forged history in Nicaragua
New Acropolis organized a lecture in Nicaragua that commemorated the work done by two Nicaraguan thinkers whose work helped forge national history.
In this context, speakers presented a brief overview of the life and legacy of Salvador Mendieta, unionist thinker of Central America, and Azarias H. Pallais, humanist priest.
Salvador Mendieta was a distinguished lawyer who dedicated much of his work to fostering a Central American union under a single banner, a legacy and dream that is dormant in our current times.
Azarias H. Pallais, renowned priest and poet, was the founder of the so-called Group of the Three Great, a name in honour of three prominent writers: Alfonso Cortés, Salomón de la Selva and himself, all representatives of Nicaraguan culture .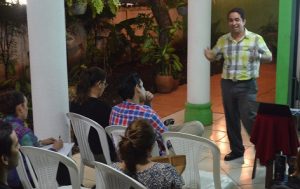 This post is also available in: Spanish