Book Fair and launch of the book "The Stoics" in Zagreb (Croatia)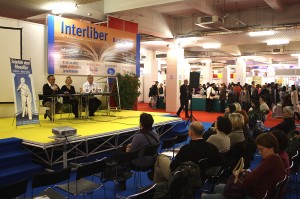 As part of the "INTERLIBER" Book Fair held in Zagreb between 8 – 13 November 2011, New Acropolis presented the latest publications from its publishing company. On 12 November – as part of the promotion of World Philosophy Day – and after a brief introduction about the activities of NA, a presentation was given to promote this book, which deals with the Stoic philosophy of Marcus Aurelius, Seneca, Epictetus and Cicero.
The main purpose of this event was to bring the book to the attention of the public and to highlight the importance of the application of philosophy in daily life.