The Design Of Indian Dance (Mumbai, Indian)
On December, the New Acropolis School in Mumbai was transformed into an artists' stage where the dancer and designer Miti Desai performed a spectacular and captivating presentation.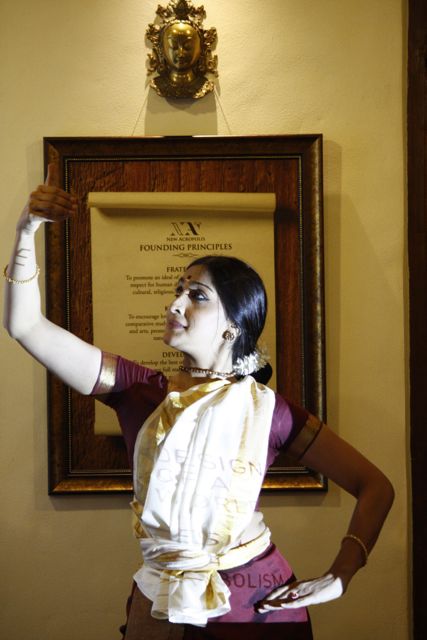 The seminar titled "The Design Of Indian Dance" explores the classical Indian dance (Mohiniattam Styla from Kere
la) through the peephole of design. A captivated audience witnessed  live performances interspersed with insights into the design of the multidimensional art form, which addressed poetry, music & movement simultaneously.