18th International Book Fair in Lima (Peru)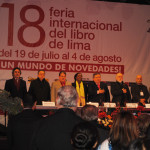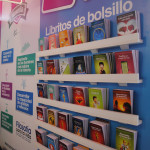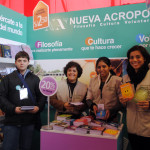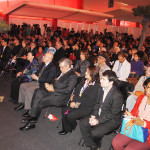 [youtube]https://www.youtube.com/watch?v=h28pCI2T8K4[/youtube] New Acropolis took part in the 18th Lima International Book Fair at the Próceres de Jesús María park.
The stand displayed a paperback collection of 40 titles, including "Philosophy for Happiness", "The Art of Living without Bitterness", "Destiny or Chance" and "Discover Your Vocation", all of them providing an easy read for an affordable price. In addition, the publishing house of New Acropolis Spain provided books such as "The Alchemist", "Art and Beauty", "Get to Know Yourself Better", "Great Women in History", "The Games of Maya", "The Voice of the Silence", "The Everyday Hero", "Ankor, the Last Prince of Atlantis", "The Elemental Spirits of Nature", "Philosophy for Living", "What to Do With the Heart and Mind", "The Driving Forces behind the Renaissance" and others, with a special discount of 20%. There were also polo shirts for sale with positive messages, different games such as the Egyptian Symbols Memory Game, and pearls of wisdom or inspirational thoughts for every day, or the chance to take part in 'philosophers' roulette' where, apart from having fun, people can discover a special message from the philosopher that came to them.