Exhibition on "Civilizations and Philosophy" (Joinville, Brazil)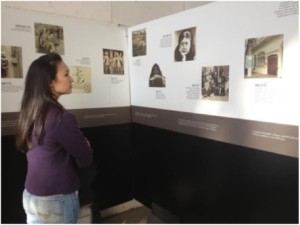 "Civilizations and philosophy: Philosophy as a basis for building societies" , an exhibition promoted by New Acropolis in the city of Joinville in association with the   Joinville Cultural Project, will be on show at Cenecista College in Joinville and at Espaço Cultural do Shopping Ciudad de las Flores until the end of May.
The exhibition presents six of the great ancient civilizations (Egypt, Pre-Colombian America, Greece, Rome, India and China) and the Renaissance, together with their respective Schools of Philosophy.
Several panels showing a time-line reveal a timeless wisdom running through the history of humanity, promoted by sages and philosophers who, in different ways and at different places and times, have worked for similar ideals.