Athens: volunteers for the schools…! (Greece)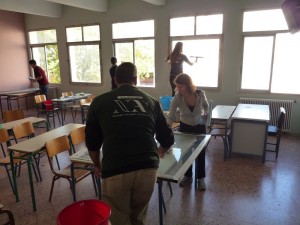 Within the framework of the project Be an idealist – Inspire volunteers, New Acropolis Athens visited a school of students to talk to them about the importance of volunteering and to give them the opportunity to experience volunteering through active participation.
Thus volunteers and students together cleaned classrooms and the school courtyard, and engaged in interactive games to emphasize the importance of teamwork and spirit of solidarity when volunteering.