New Acropolis at the Career Fair (Tirana, Albania)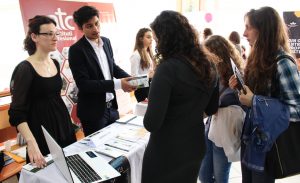 New Acropolis Tirana, participated in the Career Fair organized by the Faculty of Economy of University of Tirana. This event was an opportunity for students to get to know New Acropolis' three fields of action: Philosophy (practical philosophy, the art of dialogue), Culture (clubs of photography, theater, martial arts, etc.), and Volunteering (donations, educational activities for orphans, etc.).
We believe in an active human being who can transcend cultural, ideological, and physical barriers. Today more than ever it is important to participate in these sectors in order to promote a more solidarity-based society.