Panel discussion on 'Migration: a reality, a challenge' in Chile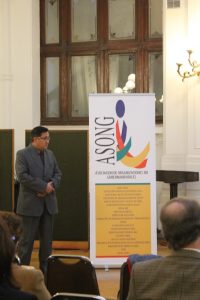 The Association of NGOs of Chile (ASONG) organized a round table on the topic of migrants. The activity was carried out at the locality of the former National Congress and featured as lecturers distinguished representatives of institutions addressing the theme of migration.
Participating institutions included the Pontifical Catholic University of Chile, the Catholic Institute of Migration, INCAMI, the Service Jesuits to Migrants Foundation, and the Unión Latinoamericana School. ASONG, the network that organized the event, brings together around twenty NGOs, most of which have an international presence, and currently presided by New Acropolis Chile.