Socratic dialogue by the beach (Biarritz, France)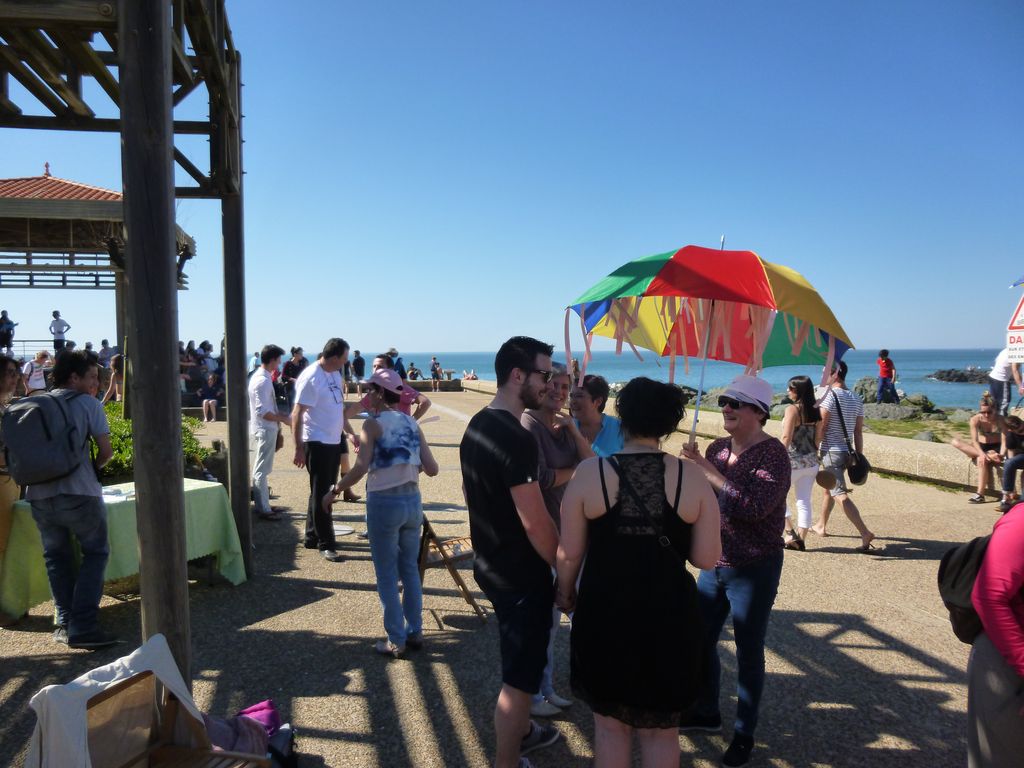 With the arrival of warm weather a group of volunteers from New Acropolis Biarritz visited a nearby town in Basque country during an enjoyable outing by the beach.
A Socratic dialogue, an 'umbrella of wisdom', short theatrical performances, elicited engaging interactions with a very participatory public. People of all ages approached the volunteers with genuine curiosity and interest, to ask for information and express appreciation.