Book presentation of the astrophysicist TRINH XUAN Thuan in Paris (France)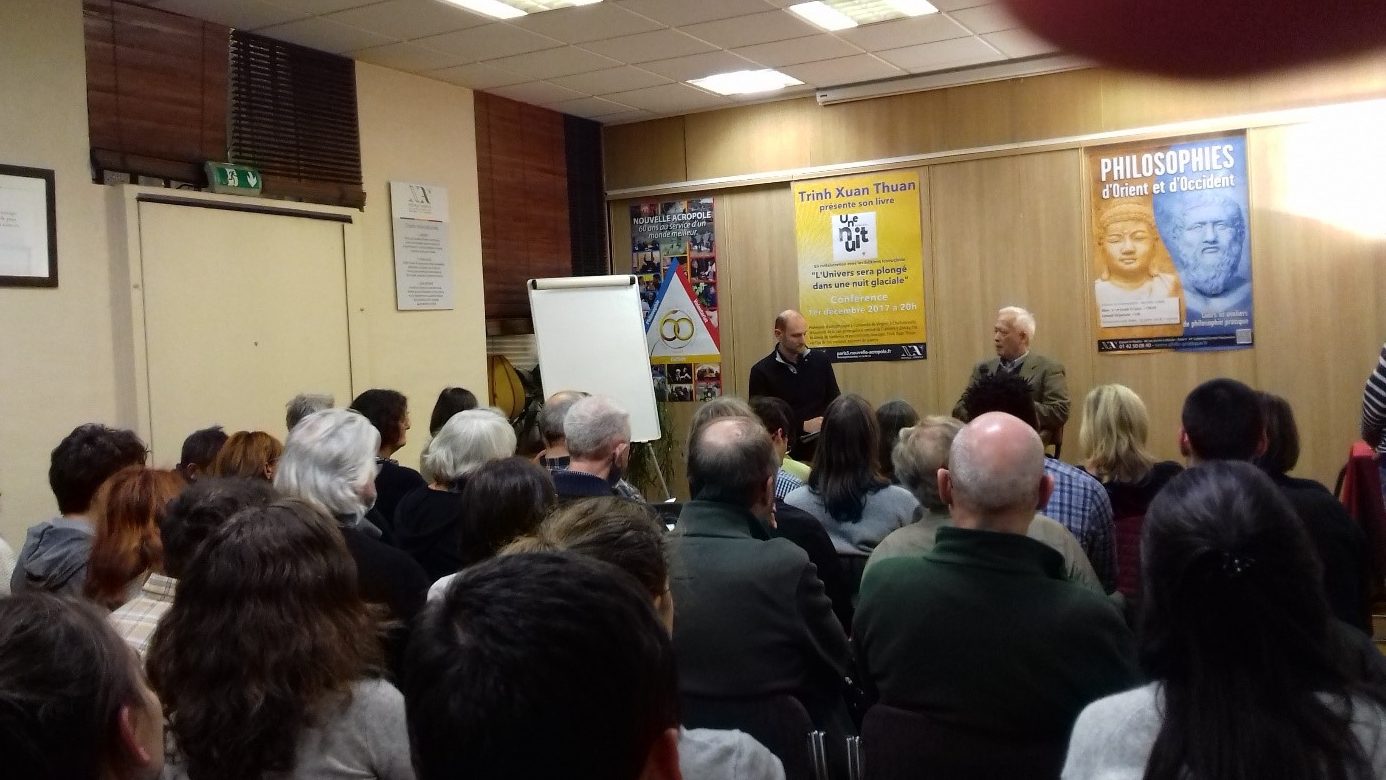 The Le Moulin Space welcomed Trinh Xuan Thuan, the famous astrophysicist, for the presentation of his book "One Night".  An enthusiastic storyteller, he delighted the numerous participants who came to listen to him and acquire his latest work.
Trinh Xuan Thuan, is always amazed by the beauty of the stars at night and by the extraordinary precision of the universe, in addition to being fascinated by recent discoveries. He searches the sky trying to uncover its mysteries, a sky which does not easily unveil its secrets.