Ecological race (Tegucigalpa, Honduras)
Volunteers from New Acropolis Tegucigalpa organize an ecological race. Exercise while cleaning the city.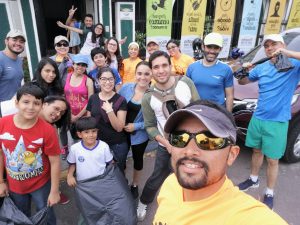 "We will run with awareness of our city Tegucigalpa. Let's run collecting garbage… This promotes exercise, healthy living and the idea that we can clean the city", stated Abel Turcios, manager of CrossFit, a project of New Acropolis Honduras which aims to promote physical exercise to improve health.