"Life like Chess": Lecture (Szeged, Hungary)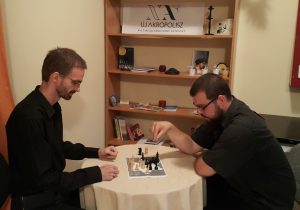 Chess implies, like life, a constant need to make decisions, develop strategies and seek solutions. The chess player while playing, can in fact find ideas to face the challenges of life.
After the lecture, participants tested the 'Starchess' technique  – invented by László Polgár, father of world chess champion Judit Polgár – to more efficiently develop human creativity, while preserving the essence and complexity of traditional chess.