Theatrical Skills for everyday life (Toronto, Canada)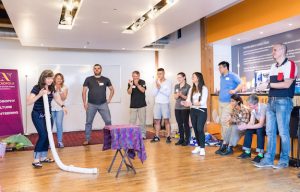 New Acropolis Toronto organized its first workshop on theatrical skills for everyday life, with attendance at full capacity.
This dynamic 4-hour workshop was designed for attendees without previous theatrical experience. Through theater games and exercises, participants learned to overcome their fear of speaking in public, as well as to improve their creativity, concentration and emotional intelligence.
They also explored  strategies for effectively coping with stress and improving wellness in everyday life.