New Acropolis Oradea awarded at the Oradea Volunteer Gala (Romania)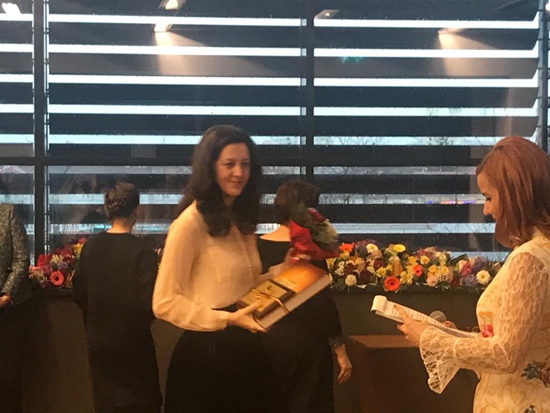 The Social Assistance Volunteers Gala (8th edition) was organized by the Oradea Social Assistance Department. Fourteen "Best Volunteer 2020 Volunteer Gala" awards were given to volunteers, organizations and non-governmental foundations that contributed to helping the citizens of Oradea.
The volunteers from the New Acropolis Oradea branch were awarded for the support given to the students from the Oradea Day Care Center for Children. They carried out the following activities: painting ( on bas-relief, glass, in acrylic), music (guitar), games and sports activities, presentations of ancient civilizations and drawing / writing exercises (Egypt and hieroglyphic writing, Sumer and cuneiform writing, Mesoamerica ), flowers planting, scientific workshops (about electricity, chemical compounds), visits to exhibitions in the city (Leonardo da Vinci, Museum of Illusions), to cinema and Philharmonic, help with homework (Romanian language and literature, mathematics), preparation for the second examination exam for  Mathematics, Easter and Christmas gift packages and clothing donations.
The organizers specified that through the awarded prizes they recognize the volunteers' contribution in improving the quality of life of the citizens of Oradea.