A journey through opera (Peru)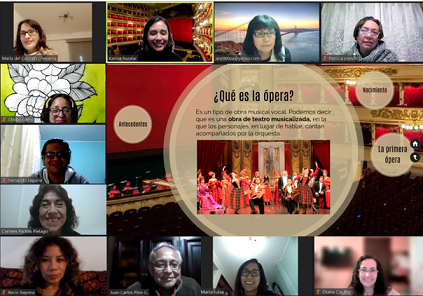 The Promotion of Culture department organized a series of activities on the most representative and beautiful plots and pieces of opera. It was a walk through great musical works such as The Elixir of Love by Donizetti, Carmen by Bizet, The Magic Flute by Mozart, among others.
We contribute in this way to the development of cultural audiences who are receptive to the various manifestations of art.