Cleaning the coast in Yokohama (Japan)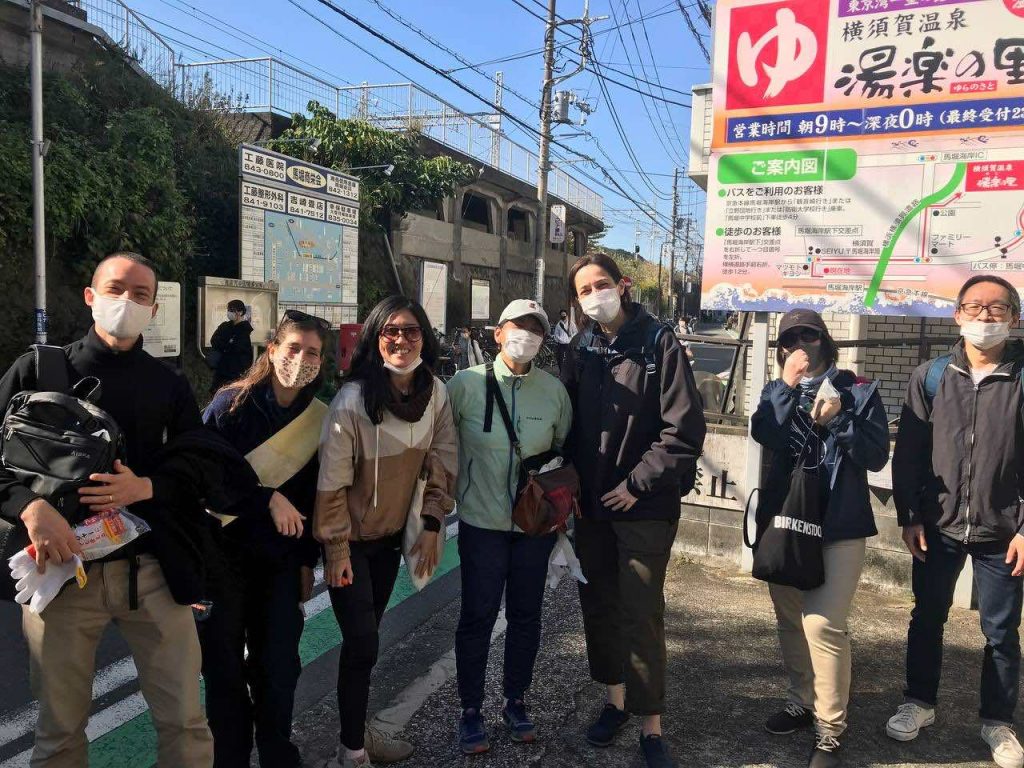 Special day for the New Acropolis members, we met at Keikyu Maborikaigan station in the morning and went along the coast while collecting garbage from the streets such as cigarette butts and various papers.
Upon reaching the shore, we were impressed by how the algae acts as a natural filter and prevents the garbage from spreading further. We realized that nature is alive among the garbage that humans throw away.
After cleaning the shoreline for part of the day, we headed to a beautiful green park and talked about what volunteering means to each of us. Volunteers are sometimes viewed the wrong way, as human resources that can be used for free, but the etymology of "volunteer" comes from the Latin word "Voluntarius", which means free will. So volunteering – understood that way – was talked about as a way of life, rather than just an activity.
Some participants brought the ukulele, so we sang and danced, and it ended up like an old fashioned party.
Thanks again to everyone who participated. We will continue to hold meetings to think from a philosophical perspective about nature.