Sharing Philosophy via YouTube (Belgium)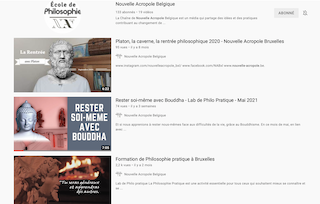 Sharing philosophical ideas about daily life, painted with a typically Belgian humor and a dynamic and very colorful montage. This is a new project from our school in Brussels.
The topics covered for the moment are Plato, Socrates, Buddha, symbols, art …
The feedback from the public is very encouraging. If you have an interest in these subjects and you want to learn them in a light way go an have a look to our YouTube channel, without forgetting to subscribe, like and share.