"The first philosophers". Analysis of the book by its author (France)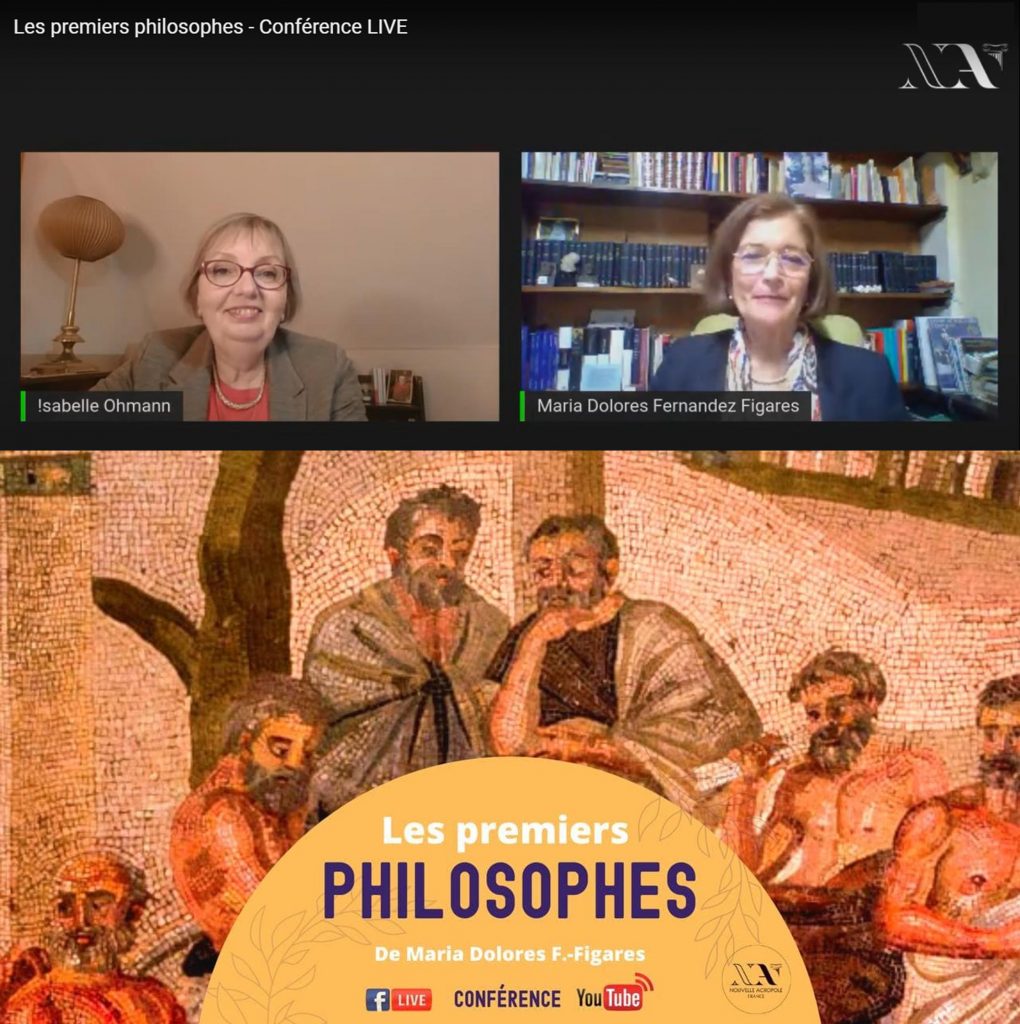 Who were the first philosophers? New Acropolis France, had the honour of inviting María Dolores Fernández-Fígares to an online talk in mid-April on the occasion of the publication in French of her book "The First Philosophers".
María Dolores Fernández-Fígares is a philosopher, journalist and PhD in Anthropology. She is the author of: "Plato's friends", "The first philosophers", "The caravans of ideas between East and West".
This talk was an invitation to reveal how the wise philosophers before Socrates thought with surprising depth. A return to the origins of the human being's questioning about life, destiny, the human being, fate…
During the presentation, an audience of more than 300 people followed the lecture live on Facebook and YouTube.
You can watch the lecture on YouTube: https://youtu.be/wtaqXqneciM
More information about his book "The First Philosophers: A New Look at the Origins of Philosophy in the Classical Way": https://nouvelle-acropole.fr/ressources/editions/282-les-premiers-philosophes
This article is also available in: French