8th Latin American Intercultural Encounter (Venezuela)
This cultural activity that had been taking place year after year, interrupted in 2020 due to the Pandemic, was resumed in 2021, in a virtual edition.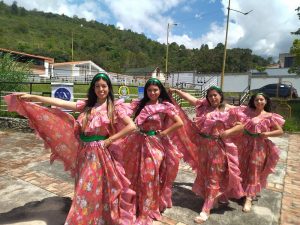 On this occasion, volunteers from the Centres of New Acropolis Merida, New Acropolis San Cristobal, the urban center in training in Ejido, along with the groups Danzas Fusion Ballet (Colombia), Danzas Latin Mix (Venezuela), Grupo Belele (Puerto Rico), Grupo Andanzas del Sur (Uruguay), Danzas Latinas (Venezuela), Fundación Folklórica Talento Jagüero (Colombia) participated virtually in this event.
You can enjoy the event by visiting this link: https://www.youtube.com/watch?v=LAfgeZZnVyY
Once again, culture, as a human expression, invites us to overcome our limits and the circumstances in which we live in order to transform ourselves and the world around us.