Everyday we support each other and those who are nearby (Ukraine)
New Acropolis centres in many cities keep actively supporting the Ukrainians. Acropolitan volunteers in Dnipro, Zaporizhzhya, Lviv, Ivano-Frankivsk and Kyiv help people fleeing Volnovakha and Kharkiv, weave camouflage nets, buy and collect and transfer humanitarian aid, including medicines, and some other necessities like a mobile phone and a two way radio. 
New Acropolis in Kyiv, Dnipro, Zaporizhzhya, Ivano-Frankivsk and Poltava have regular meetings of their members online.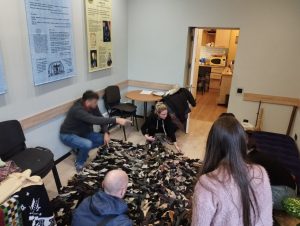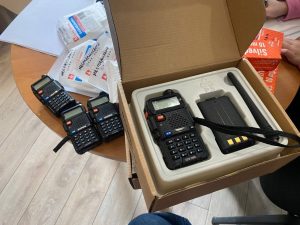 Pictures show: The volunteer center in Dnipro helping people fleeing from Volnovakha and Kharkiv. The delivery of long-distance radios to Yavoriv, ​​Lviv region. Lviv volunteers making camouflage nets to take to Kyev!
At the Lviv Volunteer Center in Ivano-Frankivsk: purchase, collection and transportation of humanitarian aid, and production of camouflage nets.