New Acropolis Celebrate World Philosophy Day (Mumbai and Pune, India)
New Acropolis India celebrated World Philosophy Day across Mumbai and Pune with close to 300 attendees in both cities. This was part of a global commemoration of World Philosophy Day in over 50 countries by New Acropolis globally, as a means to highlight the need and value of philosophy in our times today, by allowing us to improve ourselves in order to improve the world around us.
The theme "Exploring the Meaning of Life through Symbols" was explored in Pune on 11th November 2022, with a talk and presentation by Director of New Acropolis India, Yaron Barzilay, on the Universal language of symbols. By sharing the richness of symbols and their meaning found across multiple traditions as well as in nature, he shared the path of philosophy as a means to interact more deeply with life. This was followed by a panel discussion among aspiring philosophers who shared their experiences of living philosophy and the tools it can provide us in an ever-changing world.
On 17th November 2022, New Acropolis Mumbai collaborated with National Gallery of Modern Art Mumbai, Ministry of Culture, Government of India to explore the same theme with a talk by Director Yaron Barzilay, followed by a presentation by Philosopher and Photographer Pierre Poulain. Poulain demonstrated how art, like symbols, can be a bridge to allow us to touch the hidden beauty of life. A slam poetry performance by the youngest members of New Acropolis Mumbai touched the audience with their authentic reflections on Philosophy as a practical path for transforming and strengthening ourselves, just like the symbol of a diamond – transforming from brittle carbon that absorbs light, to one of strongest and most radiant elements in nature. His Excellency Ambassador of India to UNESCO Vishal V. Sharma shared a video message of support, highlighting the role of philosophy in developing tolerant, conscious and informed communities by allowing us to develop a deeper understanding of our contemporary challenges, therefore aiding in the improvement of both the individual and society.
As a School of Practical Philosophy, for New Acropolis, everyday is an opportunity to celebrate and practice philosophy.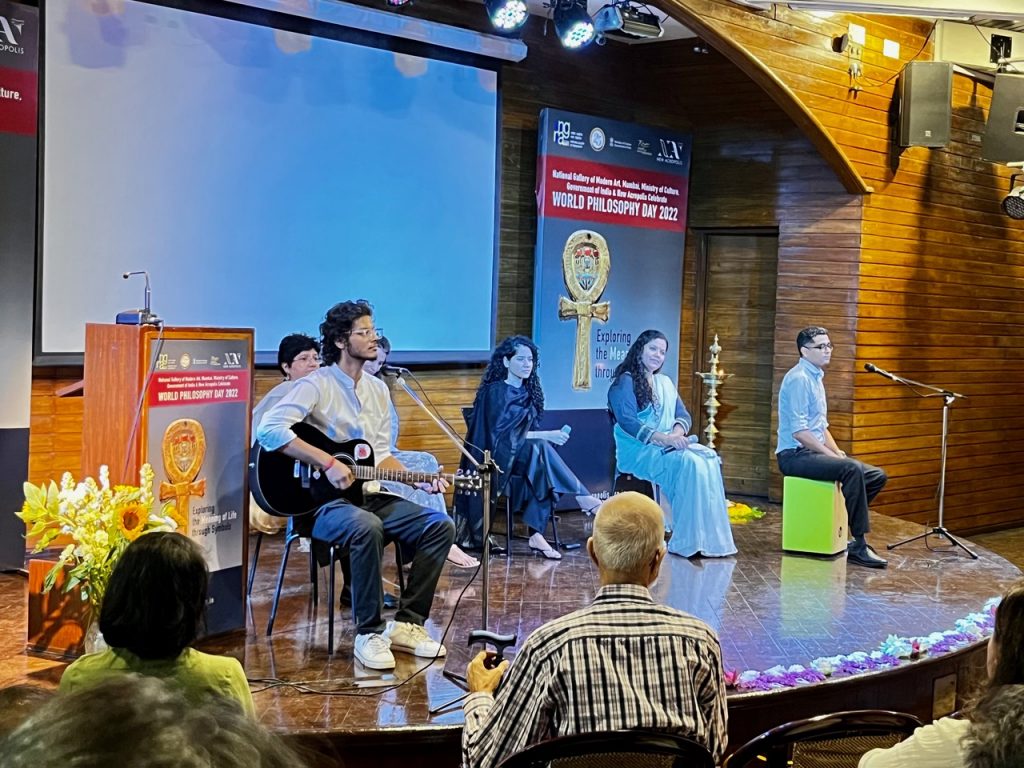 Our events were also covered by various Media, click to read more:
Times of India Coverage (Pune)
Indian Express Coverage (Mumbai)
Radio One Interviews and announcements (Mumbai and Pune)