The volunteers of the New Acropolis clean the streets of Kyiv, Irpin and Bucha (Ukraine)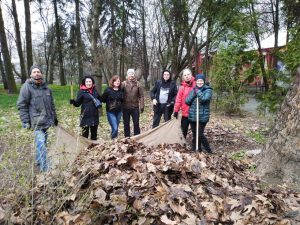 The volunteers helped with the removal of debris and cleaning of the streets of the cities of Irpin and Bucha.
In Bucha, they worked in one of the most beautiful parks in Ukraine – Bucha Park. Fortunately, it was not badly destroyed during the war.
Despite the great destruction, there is a concerted effort to clean up and restore the streets of kyiv and the badly affected places in the region.