Women in ancient Egypt (Paris, France)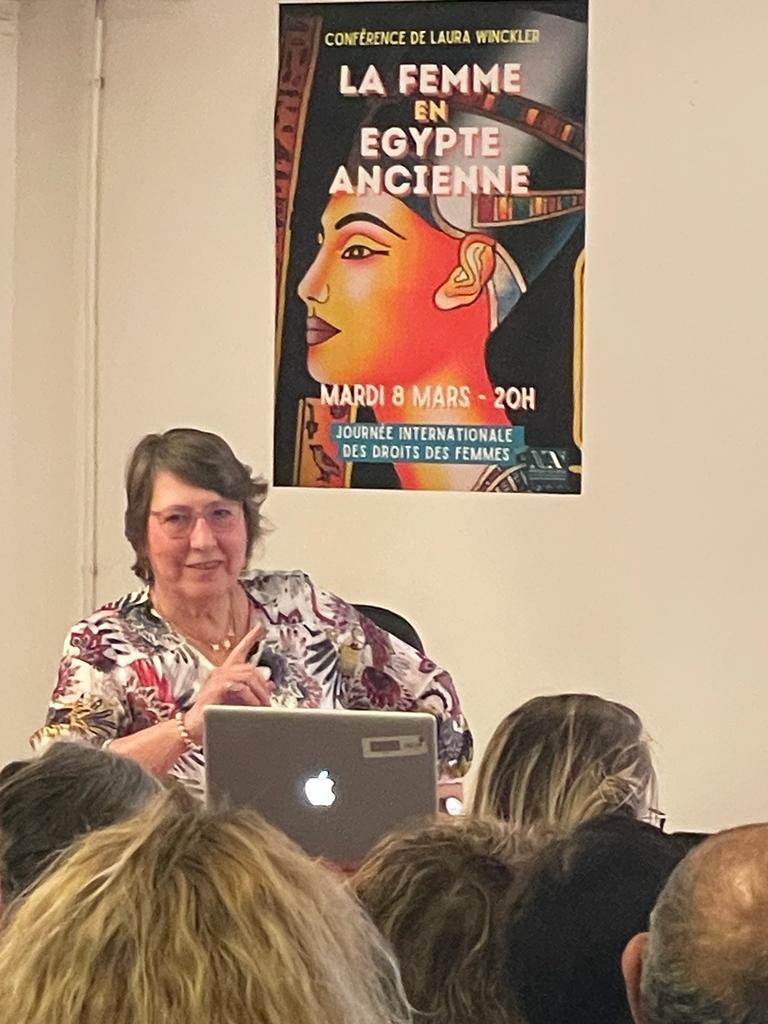 On Tuesday March 8, 2022, as part of International Women's Day, the New Acropolis Paris 11 association hosted Laura Winckler for a conference on the theme: women in ancient Egypt.
Almost a hundred people came to discover the story of the Egyptian woman – guardian of the mystery, weaver of links, bearer of life.
It is with great enthusiasm that Laura Winckler, writer, philosopher and co-founder of the New Acropolis association in France, evoked the Egyptian inspirational goddesses, from Isis to Hathor, via Maat, before narrating the condition of the Egyptian woman – her rights, her virtues, her power.
"You don't get to know a woman's heart any more than anyone knows the sky."