Humanitarian Activity (Podgorica, Croatia)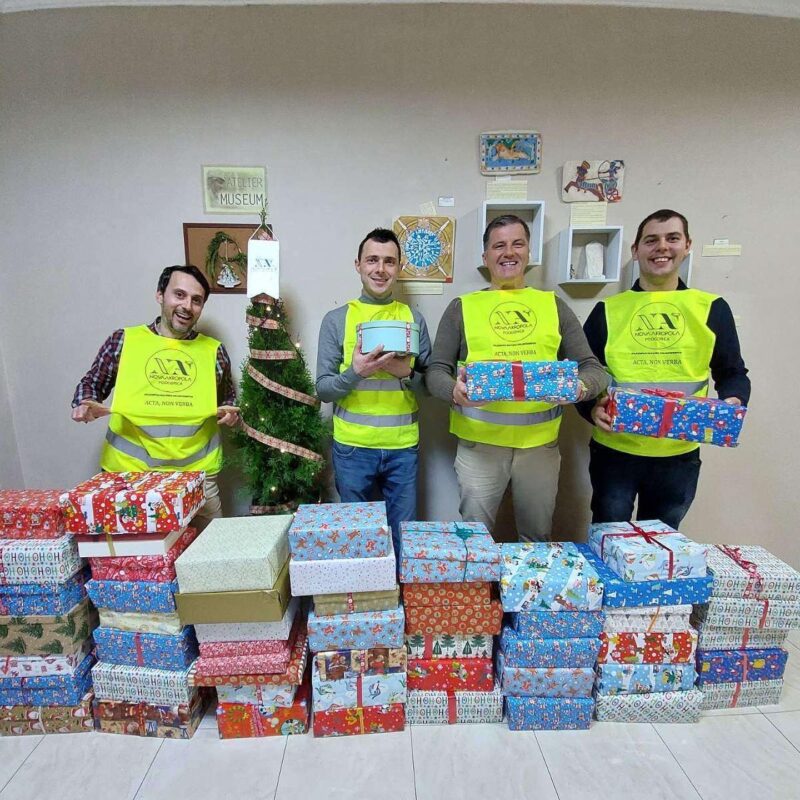 For the fourth consecutive year, members of the New Acropolis of Podgorica and Montenegro carried out the social campaign called: What fits in a shoe box?
The action was aimed at the children of the Podgorica Clinical Hospital Center and the Safe Women's House Non-Governmental Organization. The members of Nova Acropolis were joined by about 20 citizens of Podgorica who found out about the action through notifications on social media. 75 gift packages with children's toys, school supplies, games and sweets were collected.
60 packages were delivered to the Clinical Hospital Center in Podgorica and 15 packages to Safe Women's House.