Lecture on Isadora Duncan in Lisbon (Portugal)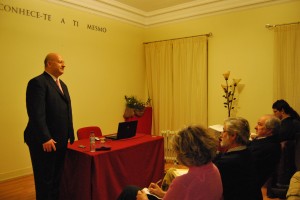 In mid-December, New Acropolis Lisbon completed its quarterly cycle of events with a lecture entitled "Isadora Duncan and the Religion of Dance". This closing talk was attended by a large audience interested in learning more about the figure who is known today as the creator of contemporary dance.
The lecture was given by the writer José Carlos Fernández – who is also the national director of NA in Portugal – and looked at the most remarkable aspects of her life, as well as her particular vision of the art of dance.
At the end of the event, José Carlos Fernández gave an interview which can be seen on the website of New Acropolis Portugal. Click here.