New Acropolis International Yearbooks of Activities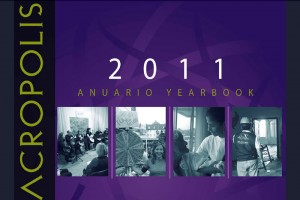 We all agree that the world needs to be a better place, but where should we begin to improve it? At New Acropolis we are convinced that true progress is forged by first improving the human being.
This is why we are working all over the world to develop a philosophical way of life that will enable us to discover ourselves and bring out our humanness, understand the deeper meaning of human existence and develop values such as union, responsibility and solidarity.
Our yearbooks present a small sample of what we can achieve around the world, with union, responsibility and solidarity. We invite you to join and support this philosophical and educational venture which ennobles the human condition.