Special Christmas gift in Buenos Aires (Argentina)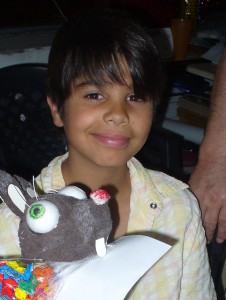 New Acropolis Volunteers visit the Dr. Stephen Maradona Shelter Home to give a special gift.
About a dozen young volunteers from NA participated in this tribute – gift to the children of this household.
The day began with an adaptation of the fable "The Fox and the Squirrel" with the aim that the children understand the importance of the values ​​of solidarity, responsibility and perseverance. Later a story was told about the most important gifts we receive that are priceless: love, true friendship, the beauty of nature, etc. And finally a present was offered to each child as a souvenir of this event so special.
The activity was attended by the parents of these children who are temporarily living in the Dr. Esteban Shelter Home in medical treatment in various hospitals in the Federal Capital.