20Th National Festival of Student Choirs Concordia 2012 (Bolivia)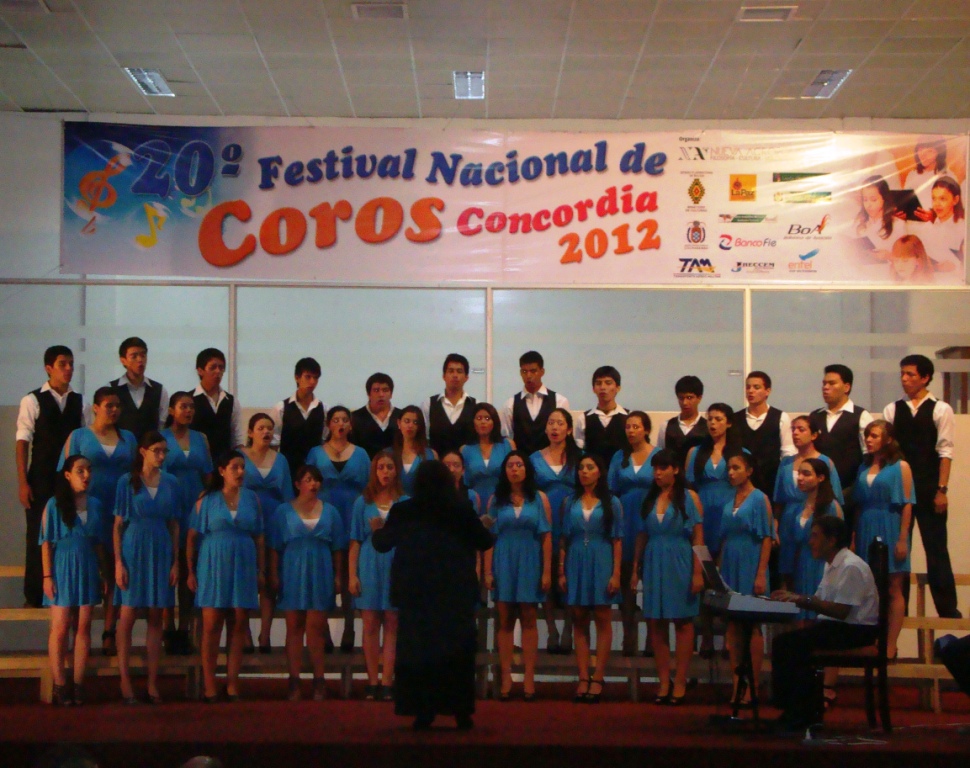 With the support of the Ministry of Cultures of the Plurinational State of Bolivia, and the Municipal Government of La Paz, Cochabamba, Santa Cruz and Trinidad, was conducted the National Festival of choirs Concordia 2012 in its twentieth Edition.
The Concord Festival was developed in two phases: an initial in which act all registered choirs of all participating cities, and a pre-selection in the various categories of datasets that represent each city at the national meeting that constitutes the second phase.
The second phase was conducted in the city of Trinidad-Beni for the first time. 14 Choirs met: one of La Paz, four of Cochabamba, Santa Cruz five and four of Beni, who sang before an audience packed with on-Campus of the Autonomous University of the "José Ballivián" Beni.
It should be noted the support of the Institute of Art of the University autonomous of the Beni and the very important support of the National Academy of Music Man lawn of Cochabamba through its Director Professor Koichi Fujii, who 7 years is academic advisor of the festival.
Next year, the National Festival will take place in the city of Cochabamba, for which we expect an increase in participation this year attended by 60 choirs and an approximate total of 3600 singers.