Lecture series of NA and UNESCO in Slovakia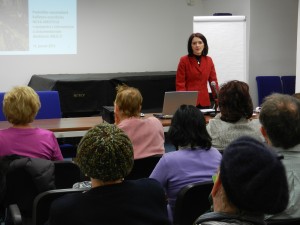 New Acropolis Slovakia launched a public lecture, organized with the UNESCO Information and Documentation Center. This new series is about UNESCO's cultural heritage, given that it is the 40th anniversary of the "Convention on the Protection of World Cultural and Natural Heritage".
The first paper, devoted to the cultures of Cuzco and Machu Picchu, was held at the University Library of Bratislava by the Director of NA Slovakia, Kamila Hermannová.