Our volunteers bring joy to the Children's Hospital of Tegucigalpa (Honduras)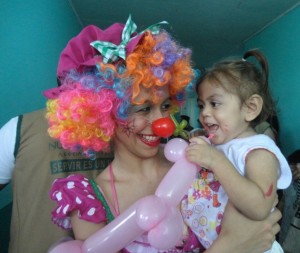 The volunteers of New Acropolis in Honduras visited the Hospital School in Tegucigalpa. Volunteers shared songs, games and gifts, and spread joy to children in the Nutrition and Orthopaedics halls.
The hospital school caters mainly to the poor and to children in long term care who and must deal with boredom and sadness in addition to the ailments of their own disease.
New Acropolis, committed to the human problems of our time, conducts international social projects, ecological actions and is involved in the provision of natural disaster relief.