Presentation of the book "Conversations" by Confucius in Sarajevo (Bosnia and Herzegovina)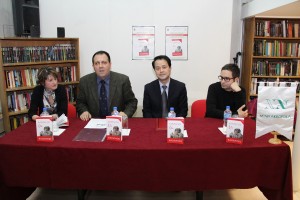 New Acropolis in Sarajevo, Bosnia and Herzegovina, held the presentation of the newly published book "Conversations (parts of the book Lun Yu)" by Confucius on December 20th 2012. Visitors were introduced to this great figure who has made a very important influence on history and culture of China.
The occasion took place before many distinguished persons related to literary, academic and media circles in Bosnia and Herzegovina, as well as the Ambassador of the People´s Republic of China, His Excellency Mr. Wang Fuguo.