Italian Government Awards Medal to Sandro Spagnoli Posthumously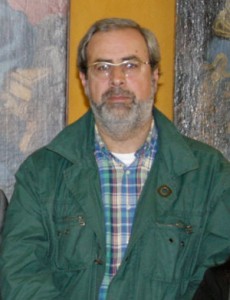 New Acropolis volunteer Sandro Spagnoli, who perished in the 2009 earthquake that destroyed the city of L'Aquila, was posthumously awarded the Medal of Merit, Second Degree, by the Italian Council of Ministers, at the proposal of the Head of Civilian Protection.
The Italian Government paid tribute to Sandro, who excelled in the many interventions and relief he organized for people affected by natural disasters,  for having "shown exceptional effectiveness and organizational skills, along with extraordinary altruistic qualities," as expressed in the Decree issued by the Chair of the Council of Ministers on 20 August 2012.
A committed volunteer
Sandro Spagnoli was born in L'Aquila, Italy, on December 25, 1957. In 1979, he joined the International Organization New Acropolis, where he developed the first group of volunteers working in civil protection, ecology and solidarity.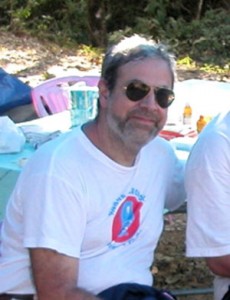 Inspired by the teachings of the School of Philosophy at New Acropolis, he developed a training program based on volunteerism and a methodology to live philosophy and ethics in an active way, through actions of solidarity.
Along with this philosophical foundation, Sandro imparted technical training on issues specific to emergency actions and risks, including fire-fighting, search and rescue, first aid, topography and orienteering. As an expert, he took part in the Civil Protection Masters Program at "La Sapienza" University at Rome.
He directed over 27 "Seven Days in Nature" educational camps in the region of Abruzzo, training countless groups of young volunteers in fire prevention.
His many relief operations include those carried out following the earthquake in the region of Umbria, Italy, in March 1997, the floods in 2000 in Piedmont, and the Molise earthquake in 2002, where he coordinated and led the team to help victims.
Spagnoli also participated in international missions for which he established and led an intervention group with members from several countries. They organized interventions in 1999 in Albania, in 2005 in Thailand and Pakistan, and in 2006 and 2008 in Indonesia.