11th Volunteering Fair (Athens, Greece)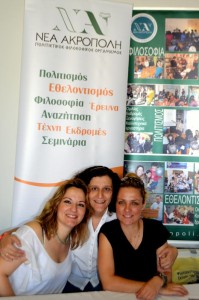 11th Volunteering Fair, "Be the change you want to see in the world".
Under this motto, 40 organizations and hundreds of volunteers invited visitors to attend the Volunteering Fair held at "Technopolis" in Gazi, in the centre of Athens.
Visitors coming to the fair had the opportunity to find out more about the real nature of volunteering and the work of many different organizations through events, presentations, brochures and flash slideshows.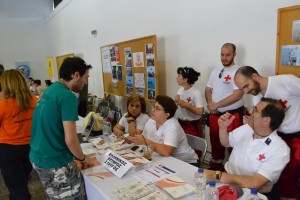 The organizers of the fair were "Μerimna Zois ONG", "New Acropolis", Praksis, AIESEC, AEGEE-Atenas, EKPI.ZO. EDRA, Evropaiki Ekfrasi, Panhellenic Union of Assistive Activities "ALMA", KE.PNET (Centre for the Promotion of Youth Enterprise and Technology).
And the participating organizations included: UNICEF, Hellenic Red Cross, Floga, Hatzikyriakio Child Care Institution, Kentro Zois, Hellenic Scouting Corps, "Be Strong" Kethea Ford and " Paediatric Trauma" Association.
"Be the change you want to see in the world". Mahatma Gandhi Movement of Voluntary Organizations www.simetexo.gr