Culture Week 2013 – 4th edition – PLATO'S CHALLENGE (Timisoara, Romania)
Culture Week – 4th edition 2013
PLATO'S CHALLENGE. HUMAN BEING BETWEEN IGNORANCE AND AWARENESS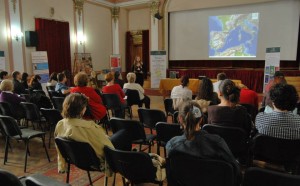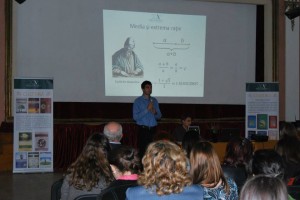 During the fourth annual edition of the "Culture Week" festival organised by New Acropolis Timisoara, we have celebrated 2400 years from the establishment of the Plato's Academy in Athens, founded in 387 B.C. The term "academy" has survived the centuries and still continues to be a relevant synonym for education and culture shared by each and every citizen.
Attended by over 1700 persons, this festival of knowledge managed to gather people of all ages, from elementary, secondary and college students to senior citizens of Timisoara.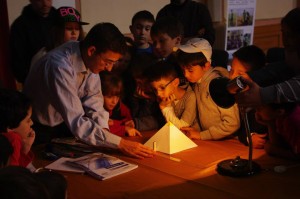 The persons were able to attend these cultural events either individually or in organized groups, together with the coordinating teachers. Given their diversity, the activities were an outstanding example of both the multitude of forms through which the human nature may be expressed to an upper scale and the unlimited possibilities through which we can approach the culture.
The agenda of the 4th annual edition of the "Culture Week" festival comprised 6 philosophical lectures: Plato's Challenge. Human Being between Ignorance and Awareness, What are the Plato's Teachings about Love?, What are the Plato's Teachings about Soul?, the Myth of Atlantis, The Golden Ratio in Nature, Challenge of Philosophy; A philosophic performance:  Plato's Myth of the Cave; a guide-based exhibition: Philosophy as a Way of Changing the Society; A book launch: The Mystery Theatre in Greece, written by Jorge Angel Livraga Rizzi; A workshop of Astronomy and a digital planetarium show, presented by Adrian Sonka from "Amiral Vasile Urseanu" Astronomic Observatory of Bucharest; Mathematics, Physics, Music, Astronomy; Workshops for children; Instrumental concerts.