New Acropolis is Present with an Information Stand at the Whole Life Expo 2013 (Chicago, USA)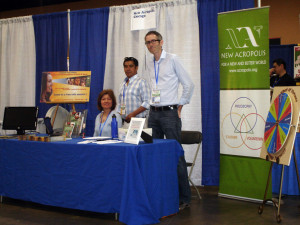 New Acropolis participated in the legendary exhibition Whole Life 2013, which returned to Chicago. It was for many people the first holistic fair in which a wide range of movements and organisations presented their work and invited the public to learn about a more inclusive sense of life.
On this occasion, the director of New Acropolis Chicago gave a lecture on the aims of philosophy entitled "Passion and Purpose with Philosophy".