New Acropolis volunteers carried out a successful campaign for Health Care and Education (Peru)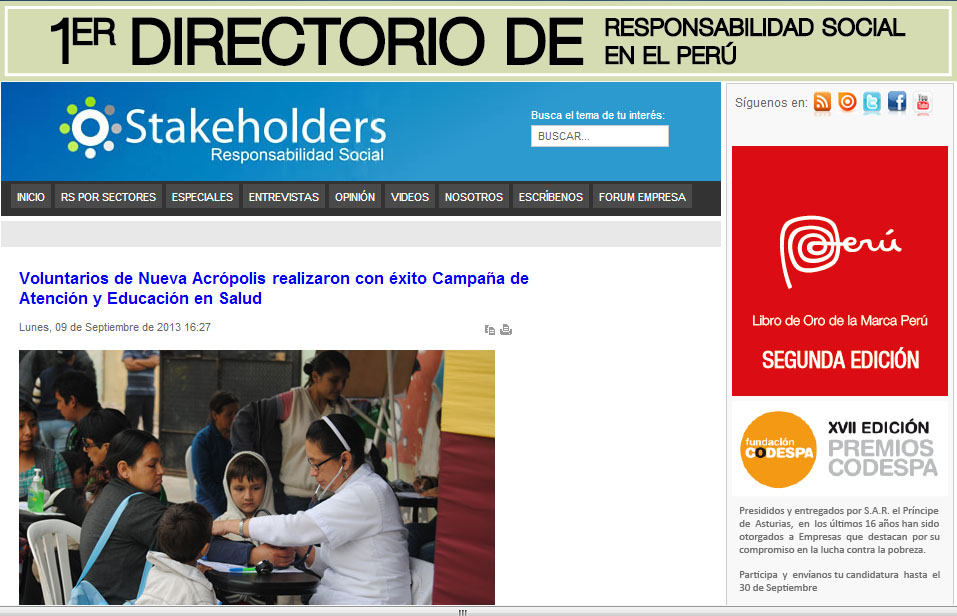 On September 8, 200 volunteers from the International Organization New Acropolis, including health professionals, young students and people from different disciplines, came together and gave 3,300 people medical care and health education.  These people live in AA.HH. Villa Las Palmeras in the district of Villa el Salvador.
This action of solidarity is part of the National Campaign for Health Care and Education which New Acropolis has been offering in 25 cities in Peru.  The campaign aims to help 10,000 low income persons by raising awareness about the importance of health care and offering them medical services.  At the same time, it promotes volunteerism as a way to contribute to the improvement of society and to enable volunteers to improve themselves.
The full story:  http://www.stakeholders.com.pe/index.php?option=com_content&id=7169:voluntarios-de-nueva-acropolis-realizaron-con-exito-campana-de-atencion-y-educacion-en-salud