Social Volunteering – Poetry Recital in Lisbon (Portugal)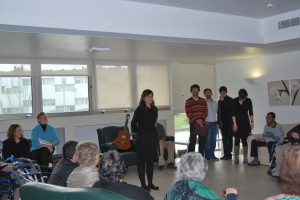 On 6th March students and friends of New Acropolis Lisbon carried out a volunteering activity for the residents of the Montepio Retirement Home in the town of Montijo. The event consisted of a poetry recital by the New Acropolis Poetry Group "Florbela Espanca", with a special guest appearance by the young poet Diana Santos.
The recital was followed by a musical performance by volunteers who sang popular songs from Alentejo, as well as songs by singer-songwriter José Afonso.  We are very grateful to José Patrão, 5th Dan and a representative of the Nihon Karate-do Shotokai in Portugal, for his invaluable guitar accompaniment, and to his wife Rosa who led the final chorus with her beautiful voice.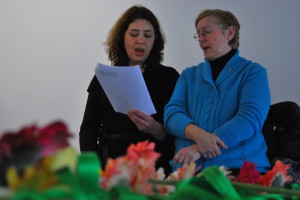 Volunteers singing popular Portuguese songs in the Montijo Centre for the Elderly (Portugal)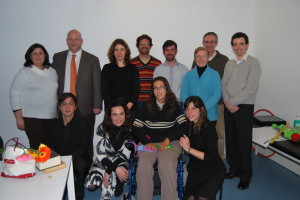 At the end of the event New Acropolis volunteers distributed flowers among those present.
This social volunteering initiative is part of the volunteering work that New Acropolis has been carrying out around the world since 1957.