Social Work in the Salgueiro Community (Tijuca, Rio de Janeiro)
Towards the end of June, New Acropolis volunteers in Tijuca began a social work campaign in the Salgueiro community.  In cooperation with the Leo XIII Foundation, legal assistance was initially given to a great number of people who needed documents such as marriage certificates, identity certificates, etc.  Another cooperating entity in this area was the Hélio Alonso Law Faculty.
In the health area, the activities consisted of presenting informative lectures on diseases such as AIDS and how to prevent them.  In addition, there were individual check-ups with doctors and psychologists to answer all their questions.  Physical therapists also helped out.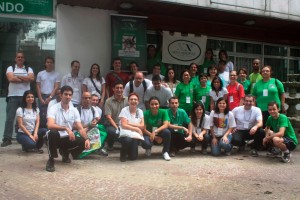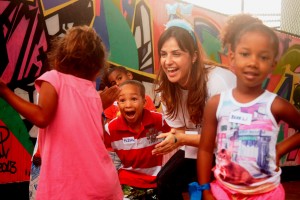 Another group of volunteers dedicated their time to the children with team games and different types of entertainment.
This campaign, which was promoted by New Acropolis Rio de Janeiro, also had help from a group of physical therapists, "Marcos Cardia Fisioterapeutas",  the group of doctors "Grupo Medico Dra. Regina Celia G. Hermann" and the cultural group "Espacio Cultural Armonía de Jo".