World Book Night (Zagreb, Croatia)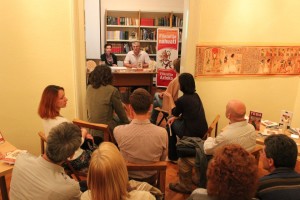 On 23 April 2013 New Acropolis in Zagreb – Croatia marked the World Book and Copyright Day by taking part in the "Book Night" event. Among numerous other booksellers and publishers who contributed to this celebration of reading, the New Acropolis drew attention to its books and magazine through thematic promotions.
The book of North American Indians and their tradition aroused the interest of our audience, while the book about Aztec philosophy, entitled "Nahuatl Philosophy", captivated their attention.