Beyond Darwin, another view of life (Paris, France)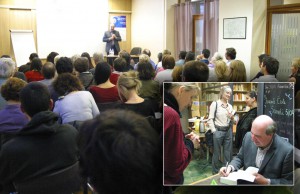 The philosopher of science, founder of the Interdisciplinary University of Paris, Jean Staune, gave a cultural exchange workshop at New Acropolis Paris entitled Beyond Darwin, a different vision of life, following the lecture: Our existence has meaning? .
Jean Staune, with a remarkable pedagogy, unraveled different visions of the world. He showed the logic, coherence, and sometimes the limits of each one of them to understand the apparent complexity of man and the universe.