International Book Day in Bulgaria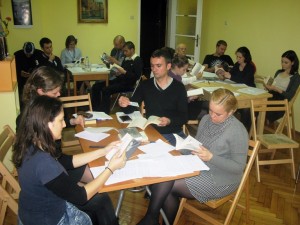 New Acropolis Bulgaria celebrated International Book Day with a speed reading workshop. The program presented different methods for reading quickly and efficiently, as well as the major challenges and barriers that this process offers. The practical part of the course began with exercises for the muscles of the eye and the focus of vision.
The director of New Acropolis ended the course with a short talk about the value of books at present and for centuries, and the importance of quality literature.