New Acropolis participates in the Professional Careers Fair (Timisoara, Romania)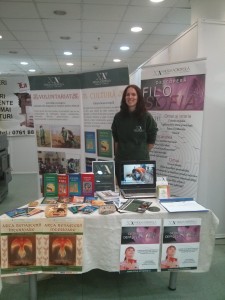 Many students and professionals willing to find new challenges for their personal journey attended the Fair of Professional Careers in Timişoara, Romania.
Visitors were surprised to discover not only new career opportunities for study, but also an environment to begin to participate in volunteer activities and also courses in philosophy and psychology for young people and adults.
To discover oneself and go beyond one's limits, was the motto with which new Acropolis Timişoara greeted the audience and launched its challenge to popularize the most important philosophical ideas in the world, and develop the ability to apply them actively in everyday life.
Many people welcomed this invitation with great interest and enthusiasm, as well as the various activities fostering professional growth.