Philosophical workshop: Practical tools for fulfilling our dreams (Tel-Aviv, Israel)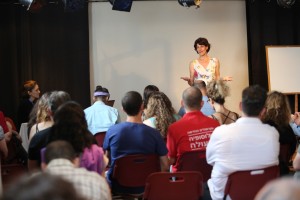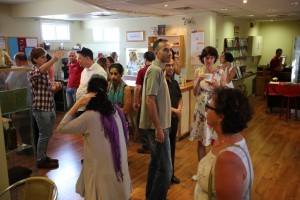 The Tel-Aviv center hosted a workshop guided by Sabine Leitner, the international director of the Tristan Institute of Arts and Philosophy. The workshop included intriguing lectures accompanied by a visual presentation and several mental and experiential exercises that were practiced by participants as individuals and in groups.
The workshop emphasized the importance of imagination as a central tool for widening the perception of reality and the transformation of old mental habits into fresh interpretations of our life experiences from an original, wider and more meaningful point of view.
Another focus of the workshop was working with will. Sabine described a taxonomy of four different types of will. In addition, she presented a roadmap of nine steps in the fulfillment of any project, by wisely structuring the power of will during the initial stages, maintaining and using it throughout the project to overcome difficulties, until its full implementation. The 35 participants in the workshop gained simple, useful and powerful tools that enabled them to narrow the gaps between their dreams and reality, while using their imagination and will wisely.