"Plato" Prize awarded to New Acropolis Chisinau (Romania)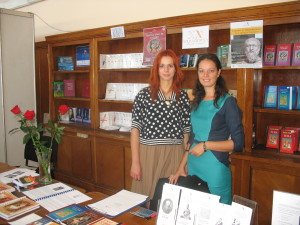 New Acropolis Cultural Association participated in the Twelfth International Book Fair 2013, organized under the auspices of UNESCO and Margareta Tomofti, the First Lady of the Republic of Moldova.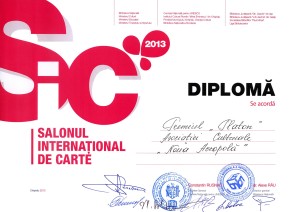 This event was promoted by the National Library of the Republic of Moldavia and the New Acropolis volunteers who organized different cultural activities for the occasion, such as the publication of Jorge Angel Livraga Rizzi's book, "The Mystery Theatre in Greece", or the philosophical lecture "Platonism Through Time" given by Professor Ivo Ivanovici, National Director of New Acropolis Romania.  In addition, the members of the Chisinau center placed a stand where the publications of the NA Publishing Company were exhibited.  They also organized different art and history workshops and a display on ancient Egypt.
The "Plato" award given by the jury of this year's International Festival is valid proof of the general appreciation of those present towards the work of New Acropolis Cultural Association.