Talk on acupuncture and the Chinese elements (Budapest, Hungary)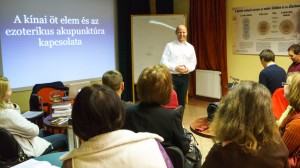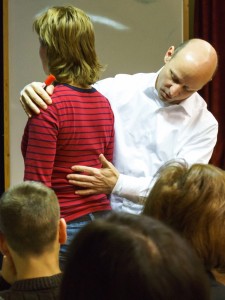 Dr Istvan Nemeth -internist and medical acupuncturist – gave a talk at the center of New Acropolis in Budapest on the connection between the five Chinese elements and acupuncture. This talk was the first of a series of activities scheduled for the festival entitled 'Toward the East without a plane ticket', related to Oriental philosophy.
Although the talk also discussed the technical aspects of acupuncture, the presentation focused mainly on the interpretation of the original Chinese characters of the key concepts of the subject (the five elements, yin and yang, Tao, heart and the ethereal world). In this way the speaker, together with the audience, sought the intellectual roots of Chinese medicine and its essential connections to other ancient cultures and current disciplines.