'The Aztecs' exhibition (Constanta, Romania)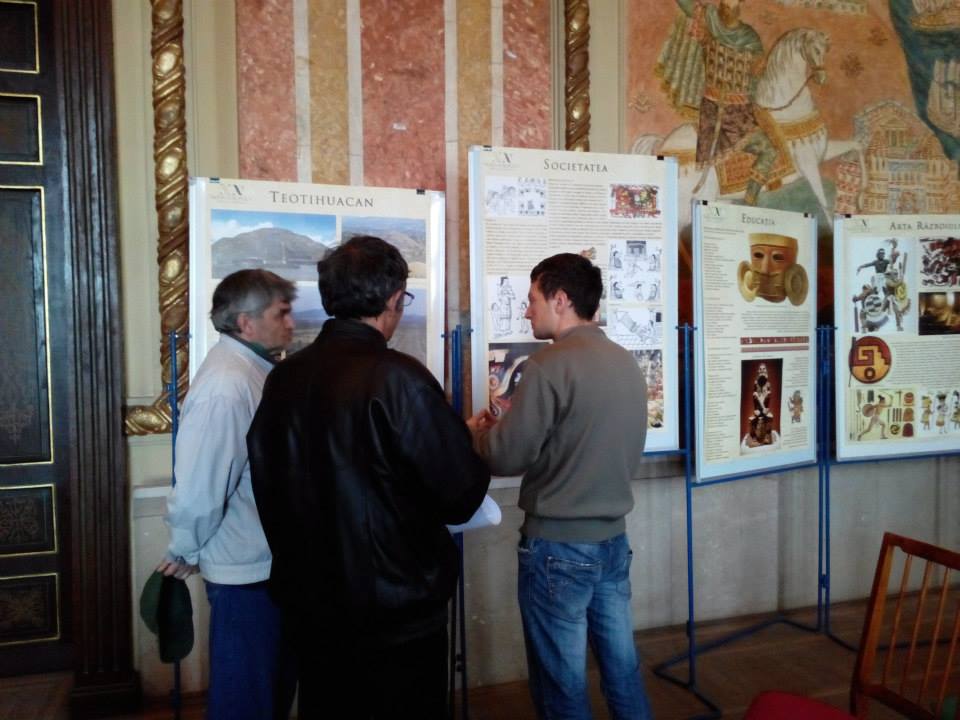 New Acropolis Constanța (Romania) presented an exhibition on THE AZTECS, with the support of the Museum of National History and Archaeology in Constanța.
Visitors had the opportunity to encounter the fascinating cultural and civilizatory elements pertaining to the Aztec Empire and to other nahuatl populations that became part of the world's heritage. The exhibited objects represented some of the main themes that constitute the foundations of this civilization: History, Religion, Society, Education,  The Art of War, The Calendar etc.
The event was launched with multimedia presentations of Aztec history and its pantheon, followed by a lecture entitled 'Nahuatl Philosophy'. The art of the ancient Mexicans was also presented through the screening of a documentary on The Sacred Geography of Ancient Mexico, a course on Aztec painting and a display of archaeological reproductions handcrafted by New Acropolis volunteers.
During a two-week period, the exhibition attracted over 300 visitors!