Theatrical performance in an orphanage for girls in Poros (Heraklion, Crete)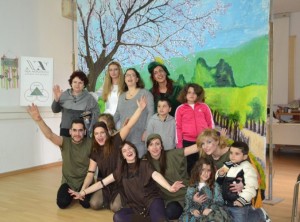 A lesson of kindness by children!
We may think that today children want many things in order to be happy, but this is not true at all. The children in the orphanage for girls in Poros need most of all love and affection. New Acropolis volunteers of Heraklion presented a theatrical performance called A Strange World and judging by the children's attention, they really loved it! We went to the orphanage to offer a show without wanting something in return, only the children's joy.