Volunteering day in a School in Dor Mărunt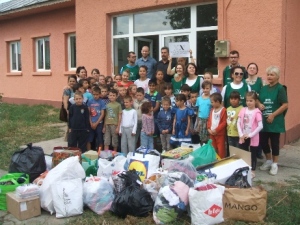 A group of New Acropolis volunteers from Bucharest visited the children of a local school from Dor Mărunt.
With the help of volunteers, the children had an opportunity to exercise their talent and skills by creating various decorative objects for Easter. They painted Easter eggs, made beautiful baskets, and created decorations using the paper napkin technique.
Towards the end of the encounter, the children put on an artistic performance for their guests, and some of them even proved that they had learned how to play the electric organ the volunteers had given them last Christmas. After the show, New Acropolis volunteers offered presents, such as fruits, sweets, clothes, school supplies, and toys.