Volunteers visit an orphanage (Bulgaria)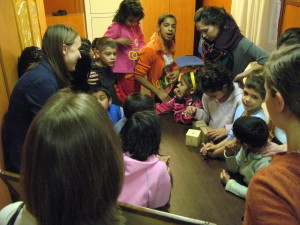 New Acropolis volunteers visited an orphanage for the first time. Among other activities, the children had the opportunity to become familiar with the geography of Bulgaria in a more engaging way, as well as verify the experiments of physics classes and practice their English. In the end, what turned out to be most entertaining for the children, with the volunteers' help, was to put together and take part in a dance choreography.
During this upcoming year, New Acropolis will continue with programs of social assistance for children.